Cuisine
at Sian Ka'an Village
Although at Sian Ka'an Village you venture into a genuine desert-island paradise, where the nearest gourmet restaurant (or store!) is over an hour drive away or more, the cuisine you will experience during your stay is set to become one of the highlights of your life-enhancing vacation.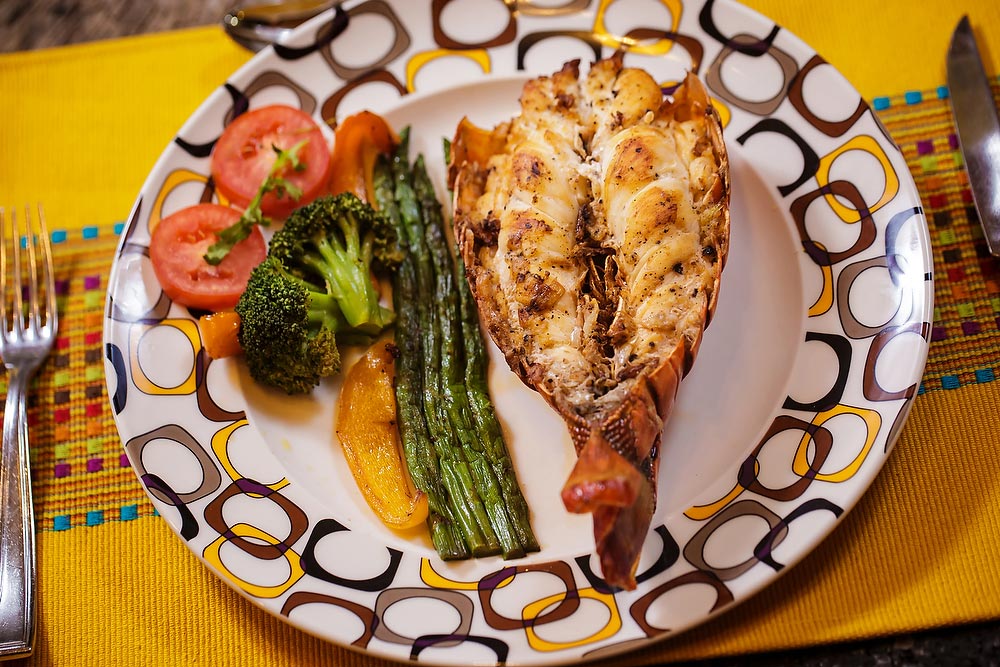 Due to the unique location of the property, the cost of reserving the Sian Ka'an Village for your vacation includes all your food and drink throughout your stay, which covers breakfast, lunch, dinner, snacks, non alcoholic drinks, house wine and local beer.
In order to best accommodate your preferences and dietary requirements, our pre-arrival concierge will discuss these details with you prior to your vacation to make sure that the cuisine is tailored perfectly to your needs.
Where will Dinner be Served?
Lodge Terrace
Depending on your personal preferences, you have a choice where you eat your meals in paradise, although experience shows that breakfast and lunch on the Lodge terrace overlooking the beach makes for a wonderful start to the day.
Picnics
Likewise, picnics can be organized eating lunch or snacks beneath a large palapa on the beach or at a nearby secluded location called La Casa de Piedra where, once again, nature will be your only companion. You can also enjoy drinks and snacks while lounging by the sea on one of the sunbed. Just imagine fresh coconut, or a ceviche salad to accompany your margarita or ice cold beer.
The Grand Salon
At night, the most comfortable location for dining is in the Grand Salon with its magnificent palapa and large circular table composed of a solid glass top mounted on the roots of what was once a huge tree. The sophisticated ambience here will surely inspire you to dress up for dinner to impress the ones that you love.