Location
Sian Ka'an Village
Bound within unrivaled tropical surroundings that include mangroves, exotic plants and bushes, palm trees and cornflour white beaches with coral reefs, Sian Ka'an Village offers an off-the-beaten-track luxury lifestyle most can only dream of. Sian Ka'an Village nestles within the seclusion of one of the world's most beautiful nature reserves on the coast of Felipe Carrillo Puerto, Quintana Roo, approximately 1 hour north of Mahahual by land. It forms part of the breathtaking Sian Ka'an Biosphere Reserve which was declared a UNESCO World Heritage Site in 1987.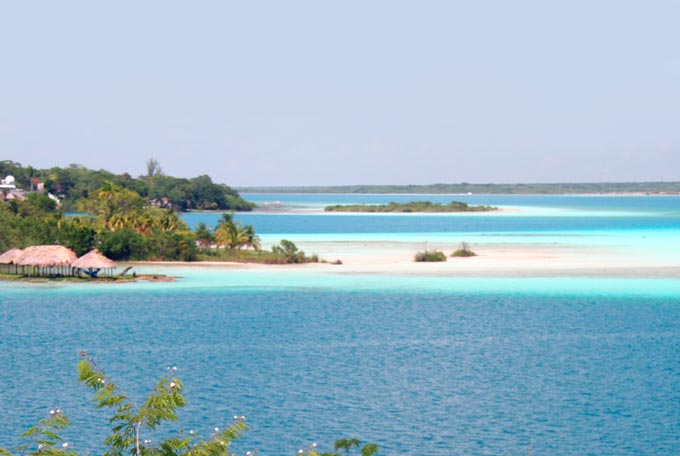 Sian Ka'an Biosphere
There are various translations of the Mayan name Sian Ka'an, ranging from the "where the sky/heavens were born" to "a gift from the heavens." Although the exact Mayan translation is as elusive as the jaguars that are said to inhabit the biosphere, what is certain is that you will feel closer to the stars and the heavens at the Sian Ka'an Village, where the endless skies merge with the Caribbean Sea and mangrove covered planes.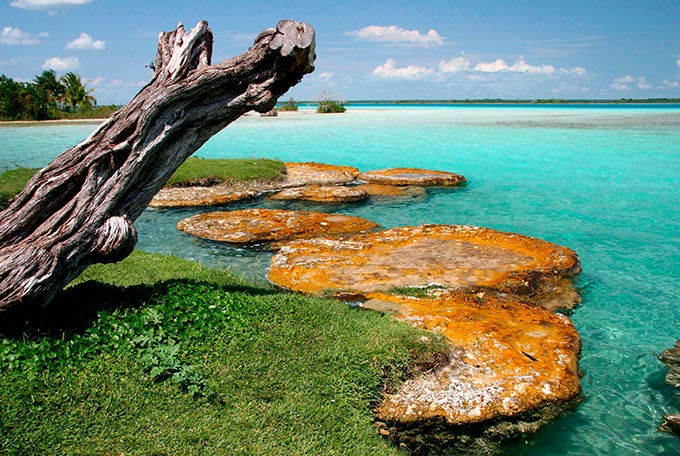 Mindful Ecoturisim
The Sian Ka'an Biosphere received its status as a UNESCO World Heritage Site in 1987 due to its natural beauty and the plethora of wildlife that the biosphere contains. As such, certain activities are prohibited and organized tours are carried out with the utmost care and attention to the regulations stipulated by environmental bodies. Here you will encounter nature first hand, living side by side with exotic birds and lush jungle vegetation while enjoying the opportunity to explore the underwater wonders of a virgin Caribbean reef as well as historic shipwrecks that pepper the shoreline.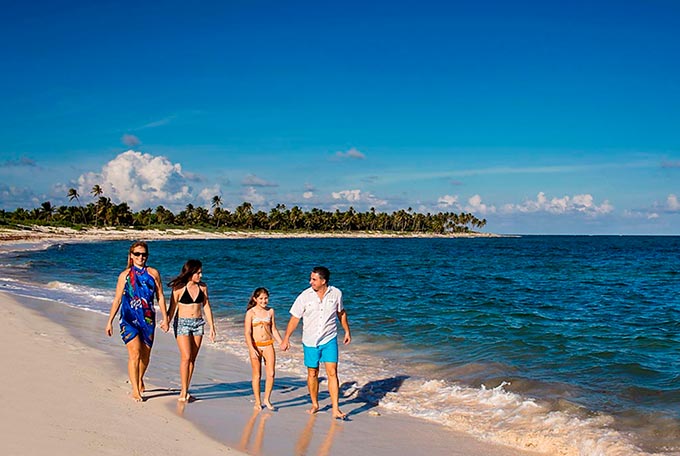 Exclusivity and Privacy
At Sian Ka'an Village, you will notice that you have very few neighbors as construction is limited along the coast, this gives you unlimited privacy and exclusivity. The members of the Sian Ka'an Village team who will accompany you during your stay are local inhabitants who know the area and the sea like their own skin. Their commitment to both your enjoyment and the environmental safeguarding of the biosphere will ensure that your vacation in this unique paradise combines the principles of ethical tourism and luxury living.
Food, beverages and snacks included
Pre-arrival concierge service
Private Chef
WIFI (no cellular coverage)
All Inclusive from
$373 USD
per person, per night