If you want your vacation experiences this year to be unique and exciting, you may want to think about traveling to a distinctive place where a combination of luxurious accommodations, immense natural beauty and a serene atmosphere will leave you breathless. Where might you go for this style of unforgettable travel? Situated in the Sian Ka'an Biosphere, the Sian Ka'an Village is home to luxury villa rentals in Mexico that will take your vacation plans to the next level.
Luxury Villa Rentals in Mexico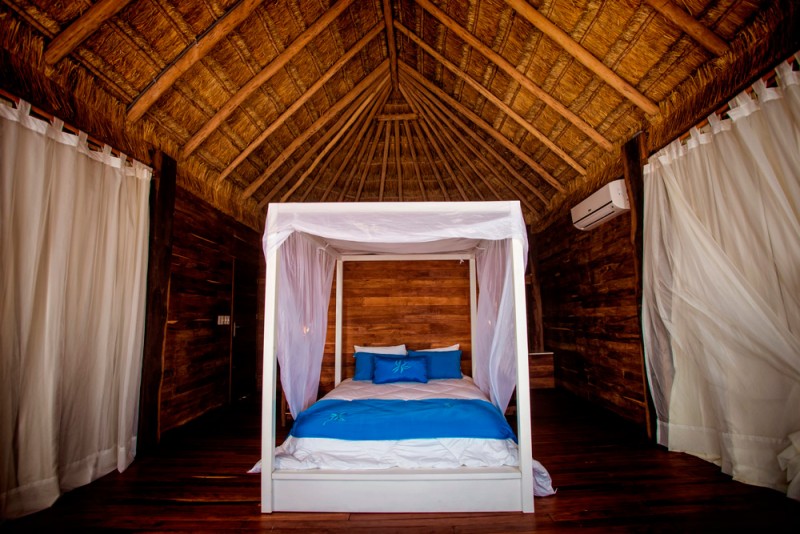 Sian Ka'an Village is an exclusive property that is filled with sumptuous comforts and elegant yet rustic style. The property contains 7 suites with en-suite bathrooms as well as a lodge house where you can take in the idyllic sights and sounds of the Caribbean Sea. Located along a secluded stretch of unspoiled waterfront land two hours south of Tulum, these luxury villa rentals in Mexico are waiting to make all of your vacation dreams come true. Sian Ka'an Village is truly a picture-perfect place where every moment in paradise will have you feeling spoiled. When one of a kind vacation experiences are what you are after, head to the gorgeous Sian Ka'an Biosphere for a stay in these splendid luxury villa rentals in Mexico.   
Anyone who enjoys spending time near or in the water will love staying at the Sian Ka'an Village, where marine wildlife flourish in the area and scenic landscapes are highlights you can never grow tired of. Surrounded by lush jungle foliage and a colorful reef, you can explore the area at your leisure, ensuring your vacation is as action-packed or relaxing as you would like it to be. The reef is located so nearby that those who are healthy and fit might even want to kayak or swim out to it to get an intimate look at the abundant marine wildlife. When you indulge in a stay at these luxury villa rentals in Mexico, you will have access to a great variety of fish species and other animals for your viewing pleasure.
The Sian Ka'an Village offers visitors a peaceful retreat from the hustle and bustle of everyday life in a setting akin to a luxurious safari lodge. You can even enjoy a range of delicious traditional dishes for breakfast, lunch and dinner that are prepared by the talented onsite chef. Revel in the opulent splendor of the luxury villa rentals in Mexico that are offered at the Sian Ka'an Village and enjoy a magical vacation that you and your loved ones will surely never forget.
When you are ready to learn more about arranging your own stay at the Sian Ka'an Village where luxury villa rentals in Mexico abound, give us a call on the toll free number here.