When your wedding budget is tight it is very tempting to cut corners and look for deals. This can be a very smart thing to do in many cases; there is no reason why you shouldn't get great deals on things like centerpieces, gift bags, or even your invitations, but there are some things which warrant considerations other than cost taking priority.
Your photography is a good example; it can be very tempting to let that amateur photographer (we all know one) take care of your wedding snapshots for a cut price (or for free), but since these will be your most lasting memento of your wedding day we suggest that you shop around. Hiring a pro could be pricey, but it is very much worth it. Not doing so is just one of the wedding planning mistakes that we would suggest you avoid. Here are the others:
Find the right photographer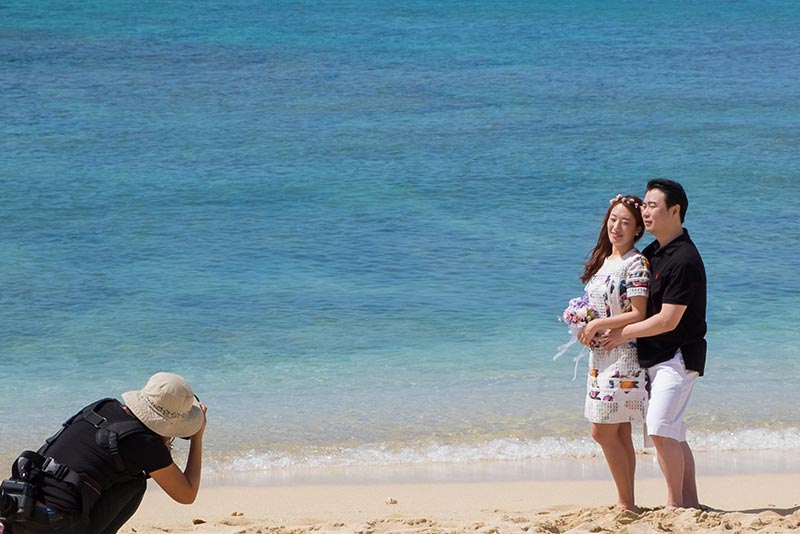 Just going with any photographer who has a good portfolio is a huge mistake; how good they are is not imperative if they don't get the vision you have for your wedding day. They should have a good grasp on styles that you like, and they should be confident in working in the environments that will be used during your big day. For example, if you're having an outdoor wedding they need to be able to use natural light to its best effect. Likewise, if you're getting married in an old castle, for example, you should look for someone who can use the grandeur and drama of the setting to good effect.
Explain specifically what you want
The other side of this particular coin is your understanding of what you want; you need to know what you want, or at least what you like, and you need to communicate this to your photographer. No matter how talented they are, they will not be capable of reading your mind and so you need to give them a run down of what you need. This is why good photographers will ask for a shot list from you; this is a list of what shots are most important to you, what you want from them. If you're not sure you can even reference the pieces in their portfolio which you like best so that they have an idea of what your aesthetic is.
Get guests to turn off cellphones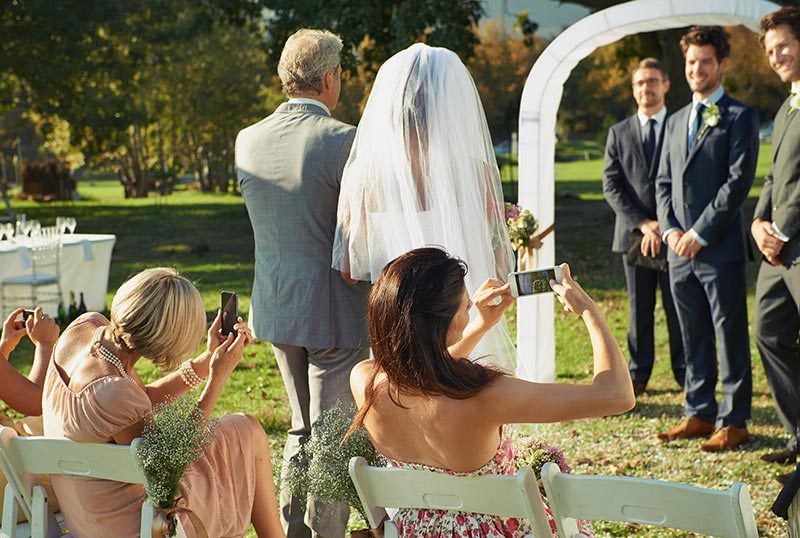 This is rather an extension of the last, but there are few communication errors which can cause so much of a headache as not telling your guests that you want them to unplug for the day. Few, if any, people go anywhere without a smartphone, tablet, or camera these days, and their impromptu snapping could be a real irritation for you. After all, nothing can be less romantic that your guests becoming impromptu paparazzi and your wedding snaps looking like a press conference… Worse still they may start posting online, and then you'd have photos of your wedding out there that never received your approval!
The simplest way to deal with this is to have a cell phone check in point at the door to your venue, or to have your officiant (or a nominated member of your wedding party) officially request that all phones and cameras are turned off and put away for the duration of the ceremony. This might seem extreme to you, but in actual fact most guests will totally understand and be happy to comply with your request; after all they can take photos at the reception!
If you have question or advice regarding this topic we would invite you to comment below, and if you can share your experience so that our readers can benefit from your wisdom!