Wedding planning and photography are ever evolving, and the most recent trend to catch the collective eye is "first look" photography. The concept is that you pose with your betrothed, and perhaps core members of your wedding party, in a series of snapshots which show you revealing your wedding looks to each other before the ceremony itself.
This trend is a step away from the traditional, static wedding photos in order to produce more intimate, candid, and personal photographs that will not only serve as reminders of your big day, but really elicit the same emotions as you felt at that time.
As popular as this trend is, however, there are still plenty of couples who choose to stick with the traditional wedding photography experience. If you are still unsure as to whether you will opt for a first look at your wedding or stick with the traditional route, you can check out the pros and cons we have listed below;
Reasons a first look can be great: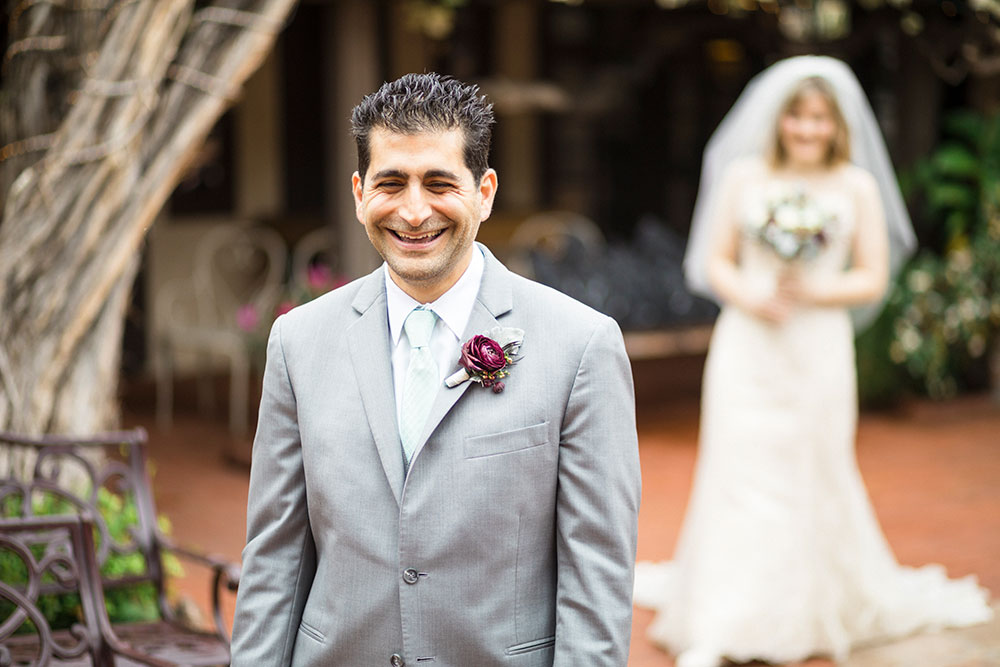 Your wedding photography will be done early – Usually the wedding photos will be taken after the ceremony, but before the reception, so that everyone is caught at their best. This is time consuming, of course, after a long day; first look photos get all this out of the way so that you can transition seamlessly.

It lets you take advantage of the best lighting of the day – If you're having a sunset wedding first look snapshots will make the most of the daylight.

It can help you relax – Focusing on each other and the photos during a first look can mitigate the nerves that come with such a big day.

It lets you focus on each other and the photography – This day should be about you, not great great aunt and uncle Smith. First look photography helps you to connect with your spouse and your wedding party before the rest of the guests even arrive.

The photos are a unique representation of the two of you – First look photos are uniquely able to capture the essence of you as a couple.
Reasons to avoid a first look: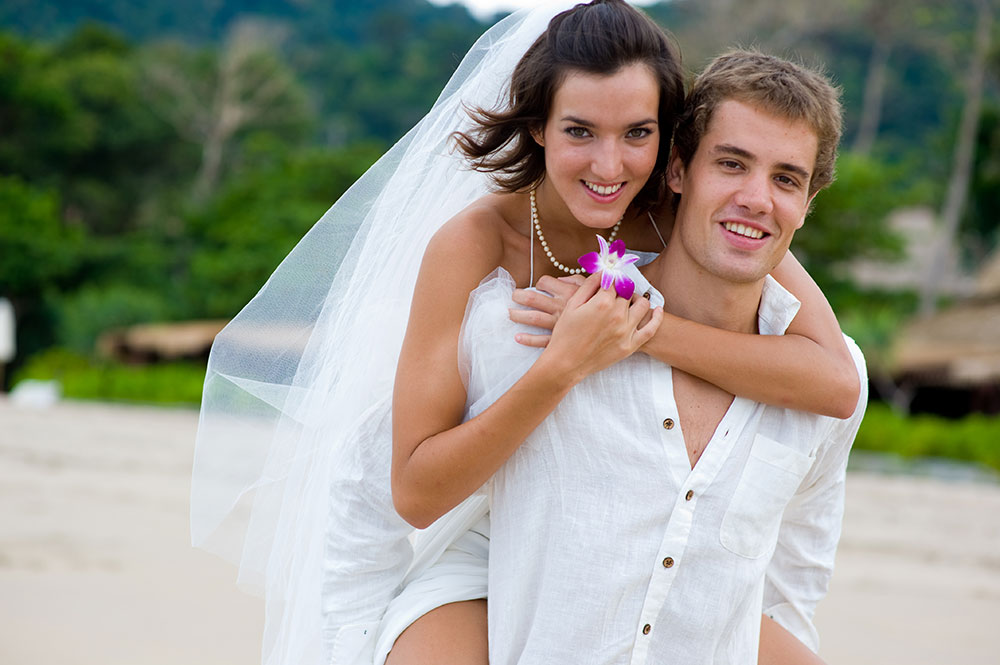 It goes against tradition – If you're a traditional kind of person, a first look may not be for you; it goes against much of wedding tradition. If you'd rather do things by the book, skip the first look.

You have always pictured your first look would happen as you walk down the aisle – Many people have an ideal moment in their mind's eye, and it's usually the moment in which the bride enters the room/church. The moment when everyone sees her for the first time can be a fairy tale; and if you don't want to miss this, you should probably avoid first look shots.

Your guests will be present for the big reveal – The intensity of the moment when all your friends and family share this once-in-a-lifetime moment with you and your spouse is one of the best reasons to avoid a first look.