The popular tourist destination of Tulum, which is the stunning coastal site of a Pre-Columbian Maya walled city, is a must-see when visiting the Sian Ka'an area of Mexico.  Located just 128 km (80 mi) from the hustle and bustle of the resort-filled town of Cancun, Tulum feels as though it is a delightfully slow-paced world away.  Taking a day trip to explore this well-preserved archaeological site will prove to be a fascinating experience you won't soon forget.  Get out of your lounge chair and get lost in the mysteries of this remarkable former home of a sophisticated ancient society.
Tulum Ruins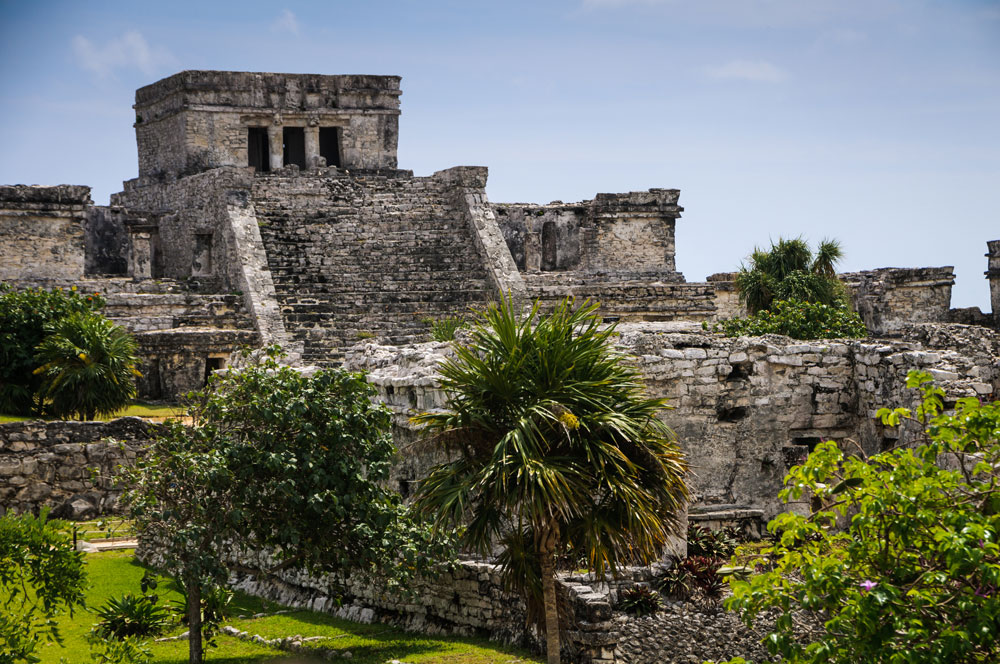 The Tulum ruins are positioned on breathtaking 12-meter (39 ft) tall cliffs overlooking the crystal-clear turquoise waters of the Caribbean Sea on the Yucatan Peninsula.  It was one of the final cities designed and occupied by the Maya and reached its peak between the 13th and 15th centuries.  Every Mayan city served a particular purpose, and as the only Mayan city built along the coast, Tulum was a busy seaport which traded primarily in jade and turquoise.  Tulum held on for roughly 70 years into Spain's occupation in Mexico, but eventually succumbed to Old World diseases spread by the Spanish settlers, causing a wave of high fatalities which led to the abandonment of the city.  
A rare example of Mayan architecture
Aside from being the only coastal Mayan city, Tulum was also rare because it was protected by a limestone wall.  Enclosing the site on three sides, the 784-meter long wall is seven meters thick and between three and five meters tall depending on location and undoubtedly helped shield the city.  While it is unknown why Tulum is surrounded by a wall, there are plenty of theories including the obvious protection from invaders as well as a possibility that just priests and nobility were living within the walls which kept commoners out.  
Highlights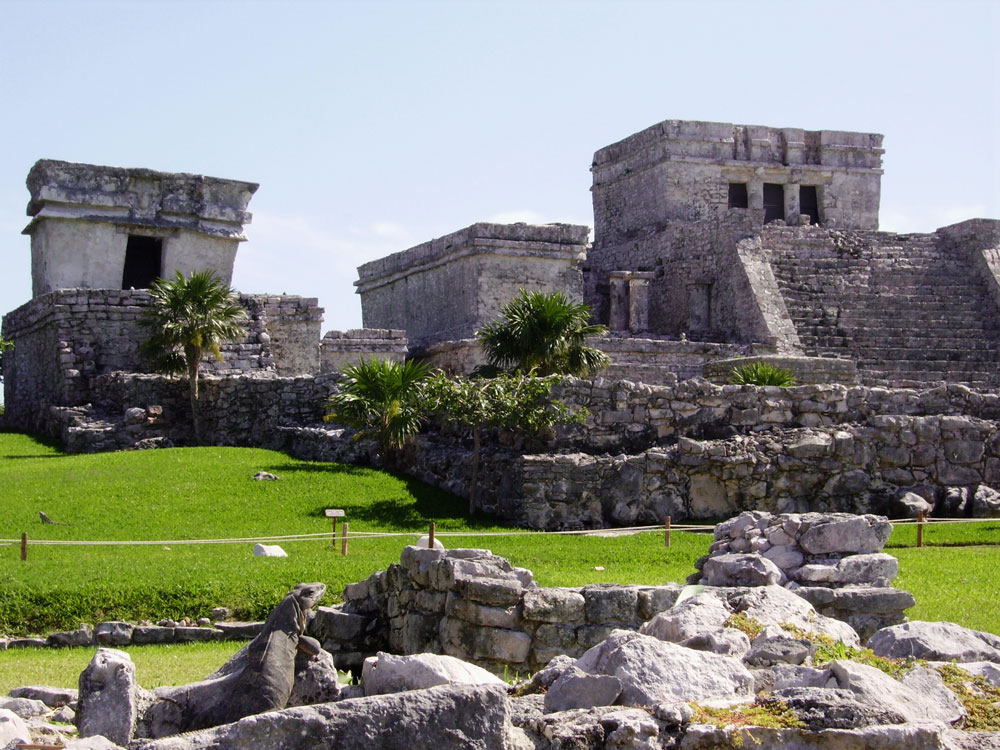 Visitors may enter the ruins through one of five doorways in the wall, upon which they will see a field of rolling hills sprinkled with the remnants of gray and black stone buildings.  The most notable structure still standing is the Castillo (castle) with breathtaking views of the Caribbean from its location along the edge of a 12 meter limestone cliff, creating a perfect moment to capture some unbelievable photos.  The Temple of the Frescoes is one of the buildings in better condition, where you can glimpse a gorgeous mural.  There is plenty to explore at Tulum, but if the heat or the crowds start getting to you, head to the unspoiled beach where you can take a refreshing dip in the ocean or hike around as you imagine what life might have been like here centuries ago.
Tulum ruins are located about an hour and a half drive from the Sian Ka'an Village and well worth a day trip.