When you find yourself basking in the sun on the beach while on vacation in Mexico, there's just something about having a cold drink in your hand while you're hanging out on the beach that makes the experience feel complete.  Nothing complements quality time spent in lounge chairs or hammocks underneath beach umbrellas better than a frosty beverage (and some sunblock!).  Here are some of the top picks to help keep you cool as you take in the calming sights of the ocean and relax with your toes in the sand:
Margarita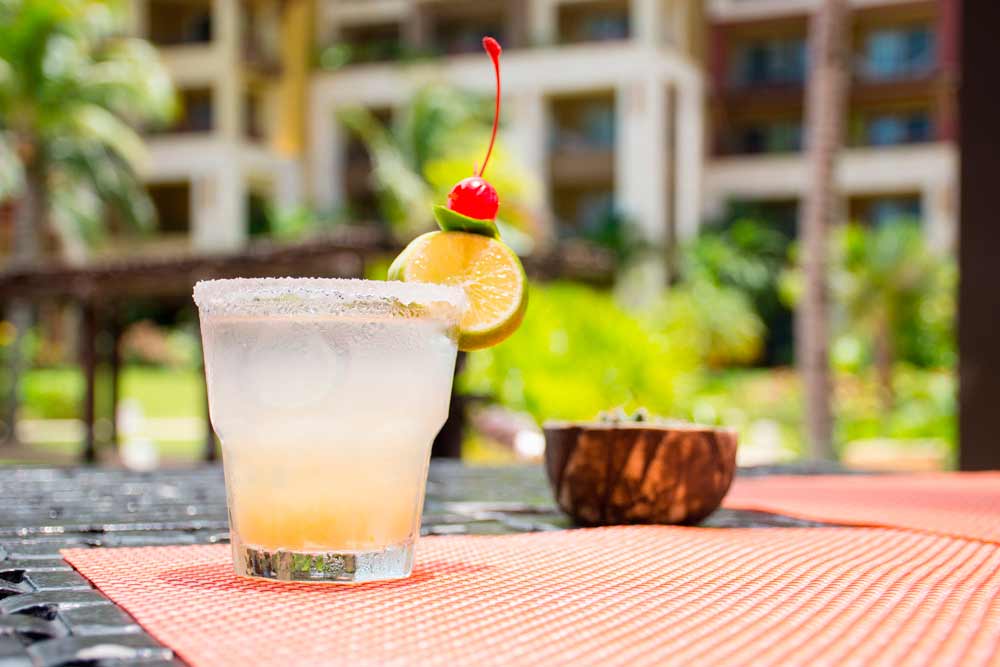 The quintessential drink of Mexico that, for some, comes to mind at the mere mention of the festive country, a margarita definitely hits the spot while on the beach.  The traditional ingredients of a margarita include tequila, triple sec (an orange-flavored liqueur) and lime juice and is most commonly served on the rocks (shaken with ice) or blended (frozen), sometimes with a salted rim.  The blended margarita has evolved to include delicious fruit flavors such as strawberry, peach, and mango.
Tequila Sunrise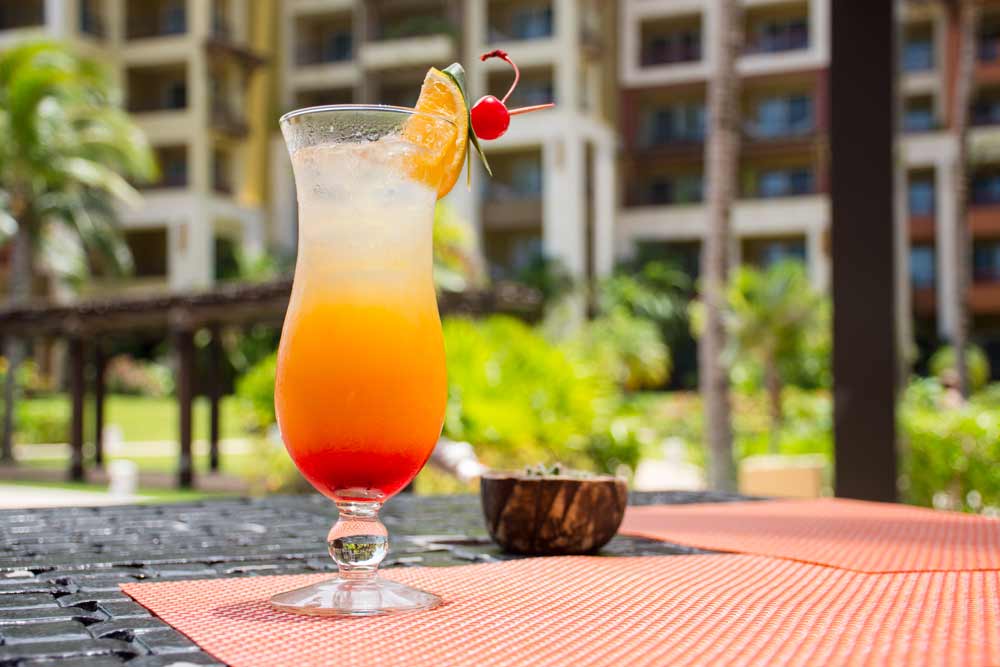 Named for its pretty appearance which resembles a sunrise when served, this delicious cocktail is a perfect treat on a hot day on the beach.  It is made up of unmixed layers of tequila, orange juice and grenadine which makes a gorgeous presentation served in a tall glass.  Originating in the 1970s, this classic drink is so great, in fact, that the Eagles wrote a song titled Tequila Sunrise.  
Ice-cold Beer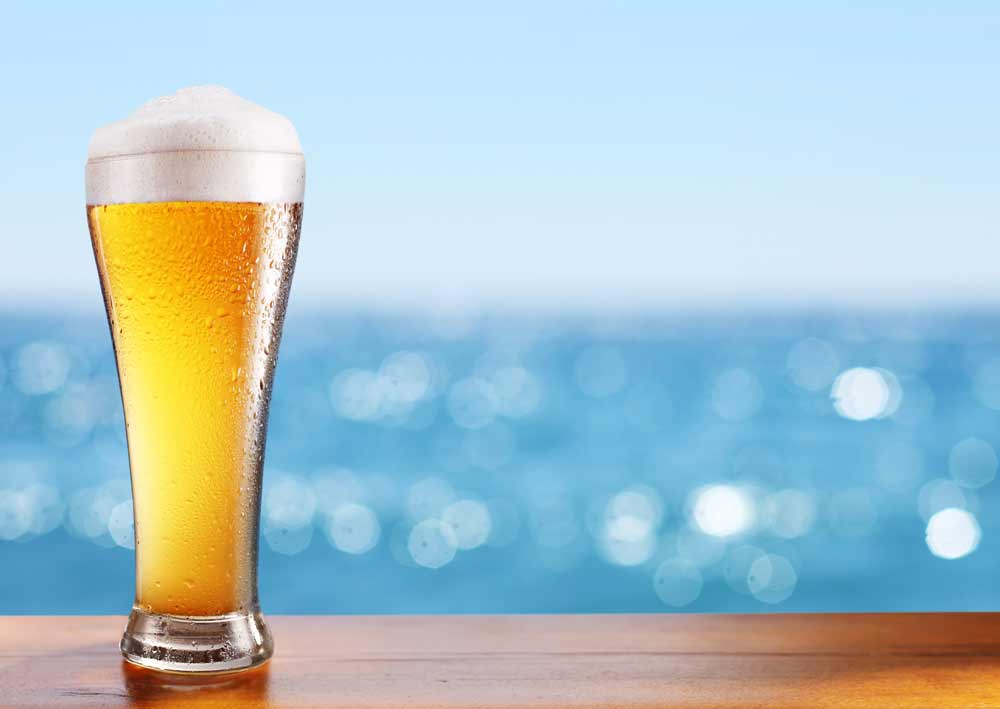 There are times when you may crave a cold drink but you're just not in the mood for anything too sweet, and these are the perfect moments for a frosty bottle of beer.  Mexico is home to an amazing variety of beers, from lighter tasting beers like Corona, to lagers like Dos Equis to darker brews like Bohemia and Negra Modelo, meaning you are sure to find something you'll love.  
Mojito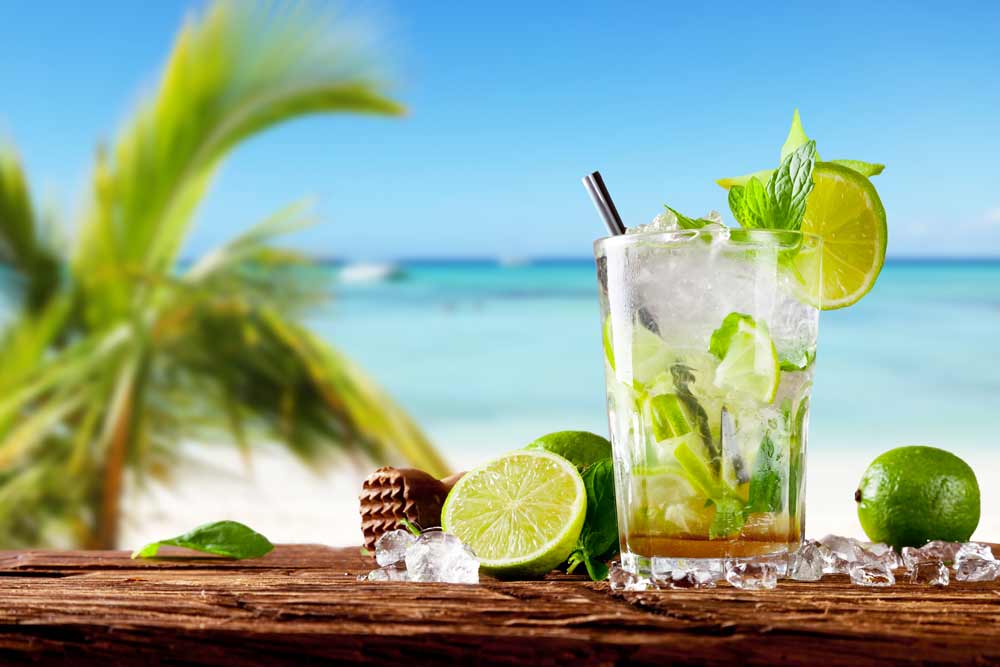 Without a doubt one of the most popular cocktails available, this Cuban classic will quench your thirst in the most tasty and satisfying way while enjoying the beach.  Consisting of five simple ingredients, the flavors deliver a slightly sweet yet refreshing drink that is ideal when you want to cool off.  A mojito begins with lime juice, cane sugar (or syrup) and spearmint leaves, which are gently muddled to bruise the mint and release its essential oils.  Rum and soda water top it all off, as well as some ice to keep it chilly.  
Sangria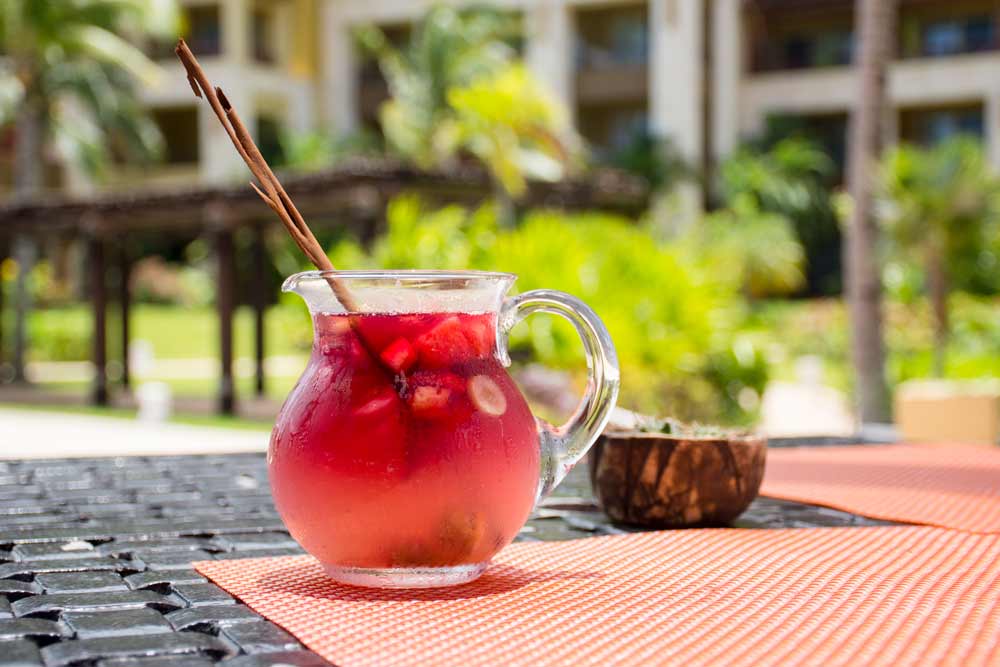 Originally popular in European countries such as Portugal and Spain, sangria is a tempting blend which usually consists of red wine, chopped fruit and a small portion of brandy which has been sweetened and steeped for a period ranging from a few minutes to a few days.  In Mexico, it is common for the brandy to be substituted with limonada (limeade made with sparkling mineral water), making the drink extra fruity, tangy and effervescent.
Keep Hydrated

It should go without saying however, that the number one refreshing drink for the beach is water! Keeping yourself hydrated is of paramount importance while enjoying a beach vacation. If straight water is not your style coconut water or cucumber water is a great alternative and very healthy too!