Travelling can be tough even on the fittest people in their prime; it's stressful, busy, and hugely tiring. So you can imagine how much tougher it is on your aging parents and relatives! Age brings it's own benefits and pitfalls, but we believe that restricted traveling capacity shouldn't be one of the common cons because, with some support, there's no reason why elderly individuals should not be able to travel in relative comfort with minimal stress. Here's how you can begin to minimize the stress and discomfort that long journeys can often cause for elderly travelers.
Plan ahead and do some research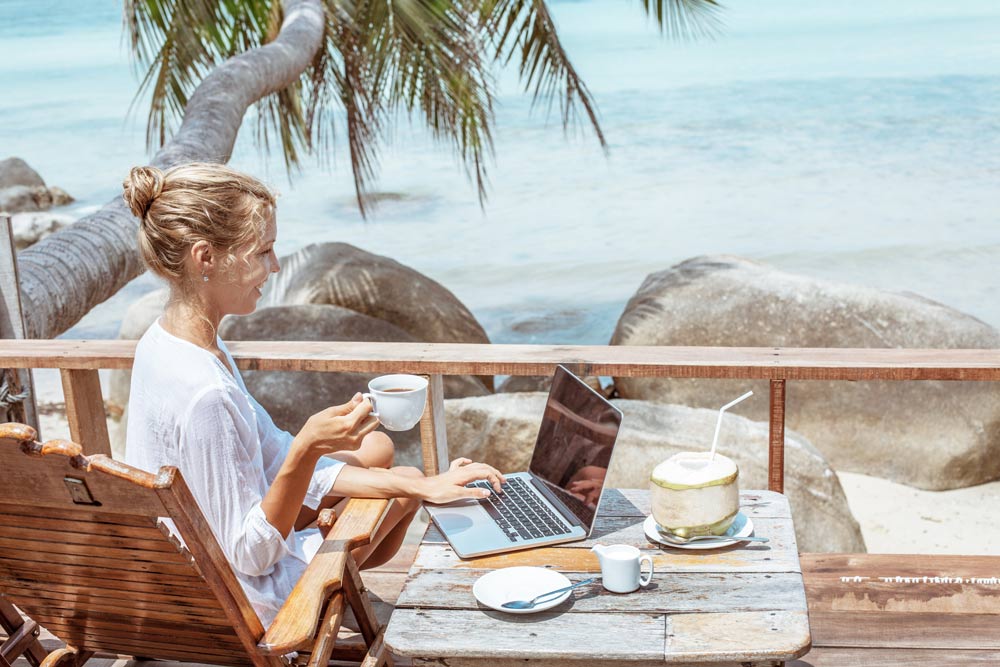 When you're traveling with aging parents it's really important that you do your research well in advance to make sure that all the travel arrangements and accommodations are going to be compatible with any special requirements they may have. Look into the shortest most direct routes, the most suitable methods of travel, and the accommodations which meet any specific needs (for example ground floor accommodations or elevator access). You could also look into senior discounts; they're rarer now than ever, but some companies still offer them.
Request Special Services and prepare for security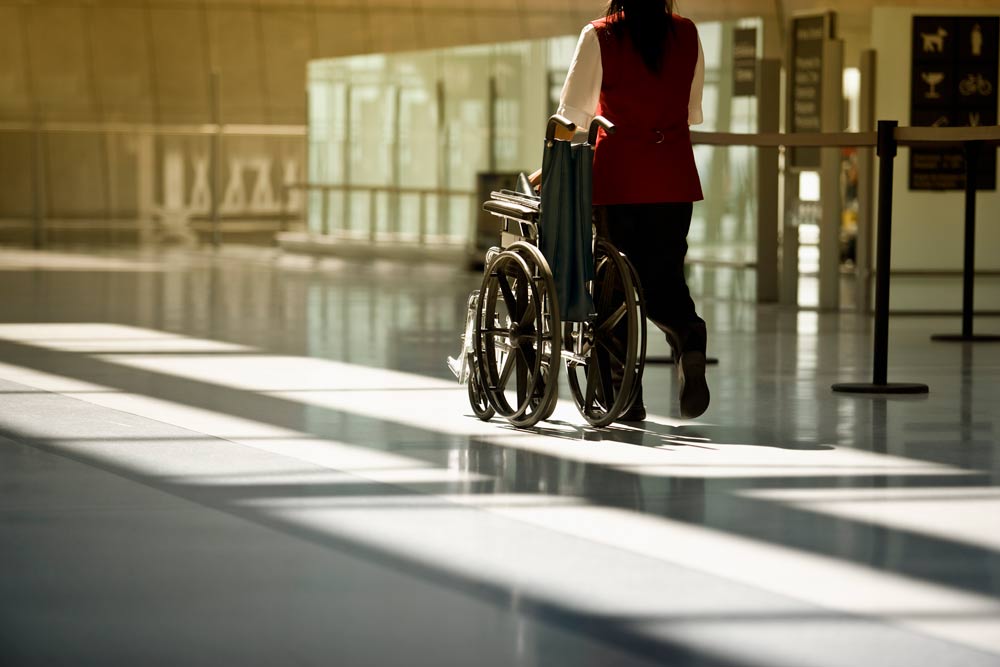 If your parents or relatives have particular conditions or needs, passing through security and airport traversal in general, can be a pain. If you think that a wheelchair service can be of help be sure to let the airport and airline know in advance as they have no obligation to meet such needs at check-in. If a wheelchair is needed, then the security screening can be completed sitting down, but even if a wheelchair is unnecessary you can still request that elderly members of your party have a wand screening to the side. Any steel implants such as those found in hip or knee replacements will set off sensors, but if you bring a physician's note explaining their presence it won't cause too much issue.
Make sure comfortable, slip-on shoes are worn for ease and speed.
Have all documents to hand
When traveling abroad it's really key to make sure that everyone has a government issued passport in advance, and furthermore to make at least three sets of copies of all important documents. This means passports, boarding passes, medical certificates, prescriptions, travel tickets, insurance documents and cards, and of course your itinerary. Put one set on your carry-on, one set in your checked luggage, and keep one at home. Make sure you have the phone number of your family doctor should you need to call for a consultation while abroad.
Pack Smarter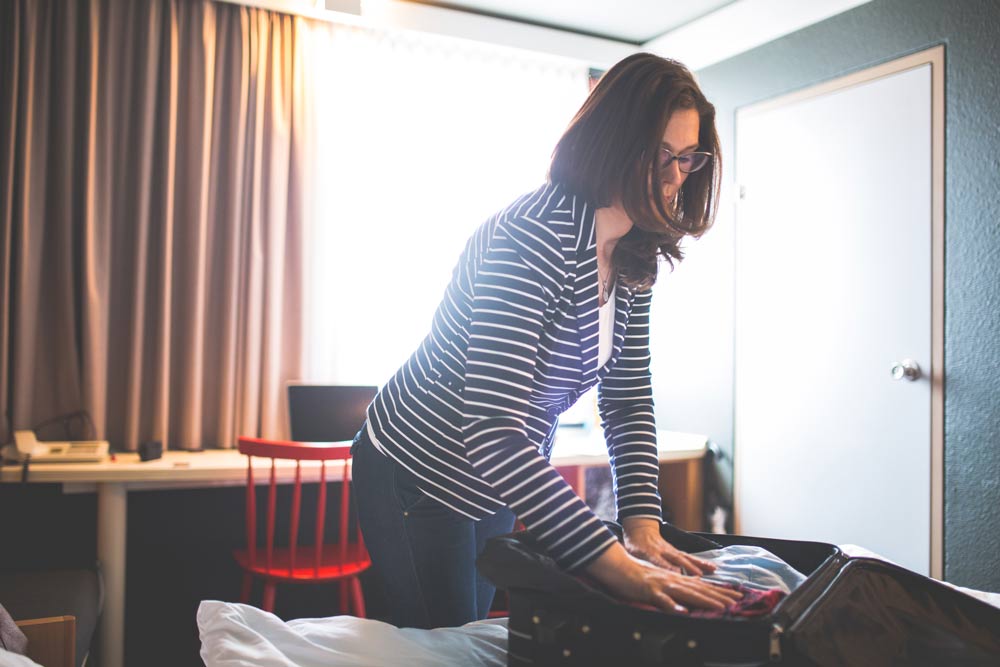 The smartest thing to do, if you can, is to put everything utterly essential, everything you would need if your luggage was lost, in your carry-on. This means prescriptions and prescription medications (and over-the-counter stuff if you have a brand preference), any medical statements or physician's notes, and of course some hygiene essentials. A clean set of underwear, a small stick deodorant, wet wipes, and some talcum powder can go a long way to making you feel more comfortable if your luggage goes missing.
Hide your money
It's key that you protect your elderly travel companions from the kinds of thieves who might prey on their vulnerability. Things like the Passage Wallet do a lot of good here; this is a money holder which hides under clothing and is attached with a neck cord. You could also consider money belts, or hidden wallets; it's all about what works best for the person in question.
Comfort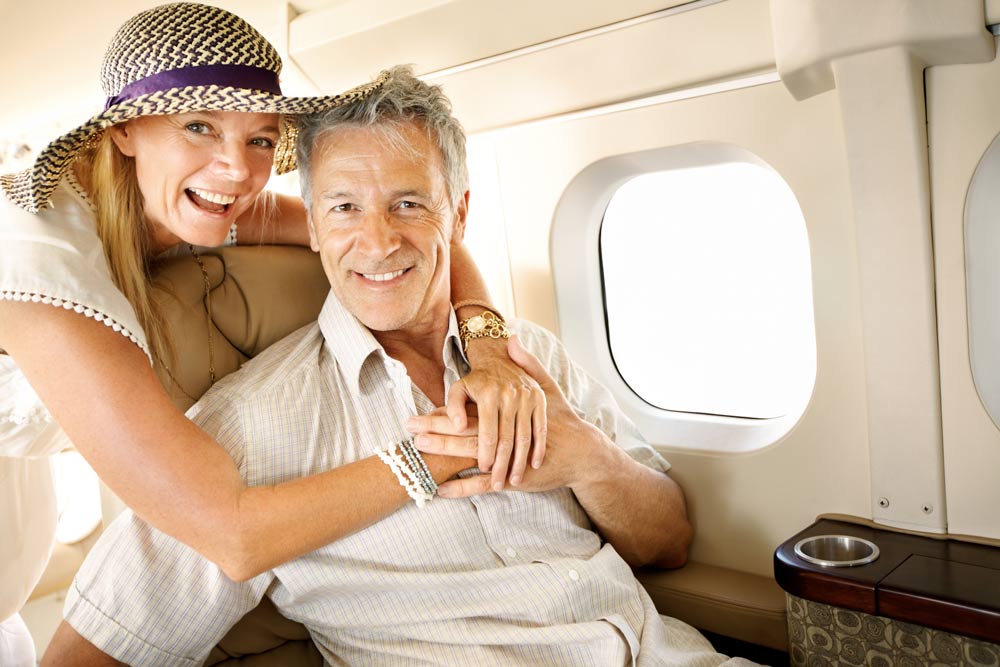 Once safety is out of the way you can think about comfort; a travel pillow and blanket never go amiss is making flights more comfortable, and soft, comfortable clothes which allow room to breathe are also a good idea.
If you do all this you'll help take some of the stress and discomfort out of longer journeys for your aging parents and elderly relatives.