Although the Sian Ka'an Biosphere Reserve, which was named a World Heritage Site by UNESCO, is home to a dizzying number of animal species, one of the most enchanting that inhabits the area is the manatee.  Once hunted by local fishermen, these brilliant creatures which have unfortunately become an endangered species, are now protected from such threats.  When you visit this splendid area, you may have the chance to observe them in their natural habitat, which is any animal lover's dream!  Here are some things you should know about these fascinating aquatic mammals:
The Life of a Manatee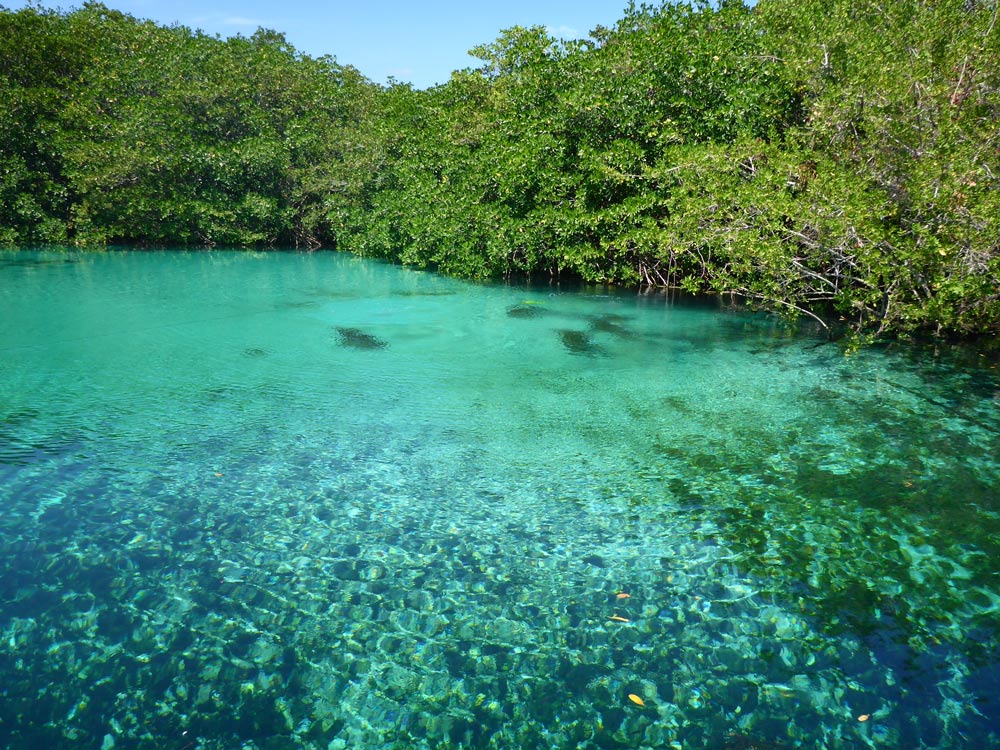 Manatees typically live in shallow, marshy coastal areas and adjacent rivers such as the Caribbean Sea and the Gulf of Mexico.  They are one of the only marine animals able to successfully spend time in both fresh and saltwater.  However, they rely on fresh water to drink, which is why they are often found in the lagoons around Sian Ka'an where fresh water emerges from underground Cenotes.
They happen to be the largest vegetarian animals to inhabit the sea and can live to reach 60 years of age.  Being the good-natured animals they are, manatees do not have any natural enemies and therefore have not developed any type of defense mechanism.  These intelligent creatures communicate with one another through high-pitched sounds.  They spend roughly half of their days sleeping, while the remainder is usually spent grazing in shallow waters.
Close Encounters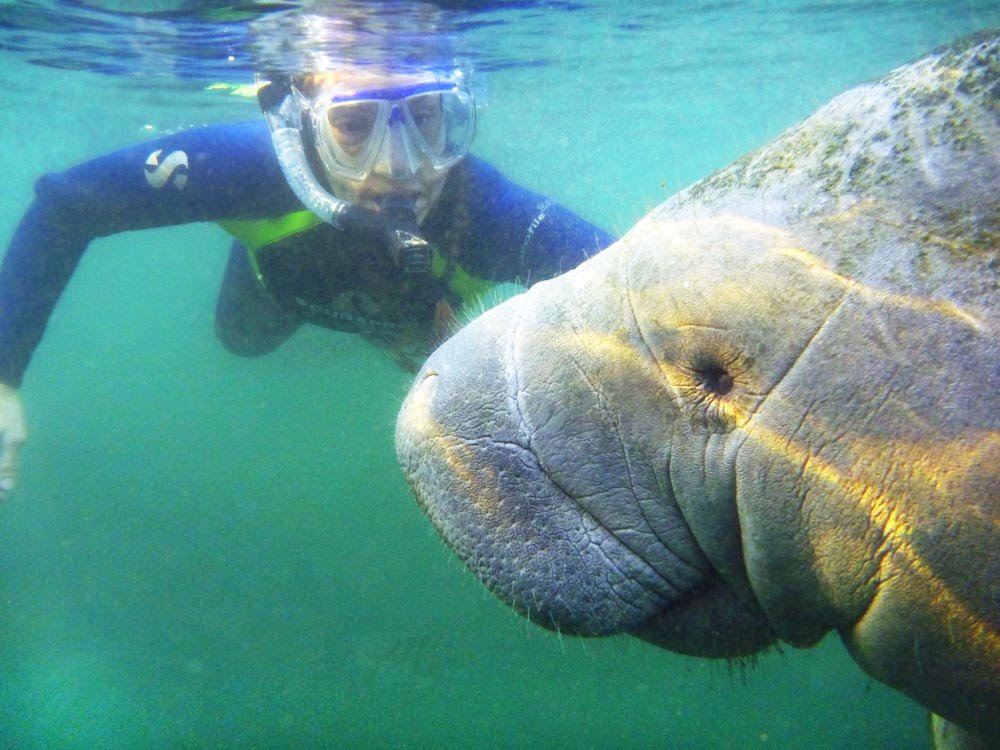 While numbers of these endangered animals are not as strong as they once were, you can still see manatees in their natural habitat on a tour in Sian Ka'an.  You will be guided by local experts who will share their knowledge about these large yet gentle creatures as you approach them to observe from a distance that will not interfere with their usual activities.  The area around the Boca Paila lagoon is an especially popular spot for manatees to surface for air.  Witnessing the magic of nature as they go about their daily lives will truly amaze and inspire you.  Get ready for an encounter in the wild like nothing you have experienced before!
Dangers They Face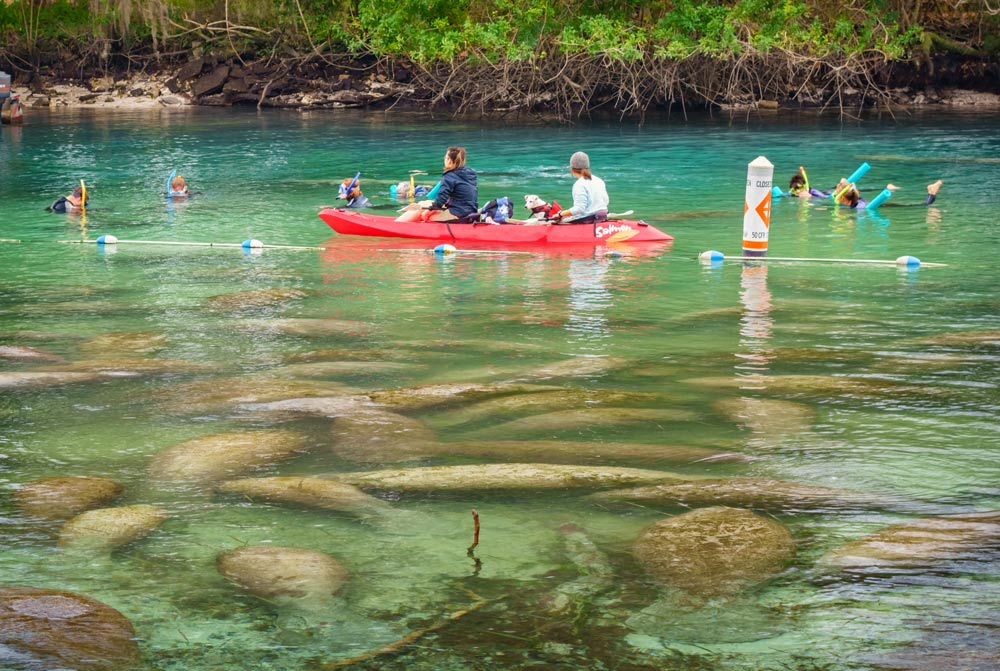 As an endangered species, manatees need all of the help from humans they can get.  The more education people receive about them, the more likely everyone will do their part to keep them from harm.  When interacting with them, please remember not to touch, ride, poke at, feed, chase, surround or threaten the manatees in any way.  It is essential that mothers and calves stay together, so they should be approached with even greater caution and given more space.
Human activity is still the greatest threat to manatees, both directly and indirectly.  Because they are naturally curious and move at a slow pace, manatees are often struck by the propellers of boat motors which can injure, disfigure or even kill them.  They are also susceptible to natural dangers such as hurricanes, cold stress and red tide poisoning.
Get up close with manatees in their natural habitat in the Sian Ka'an Biosphere to experience an adventure you will never forget!