One of the main reasons that people choose to escape the bustle of modern life to the Sian Ka'an Village is the idyllic setting which allows us to entirely switch off from the modern world. Nonetheless it's not all about kicking back; staying active and keeping fit while you're here can be a huge part of any vacation. Here are some of the ways in which you can really get your blood pumping at the Sian Ka'an Village!
Jogging on the Beach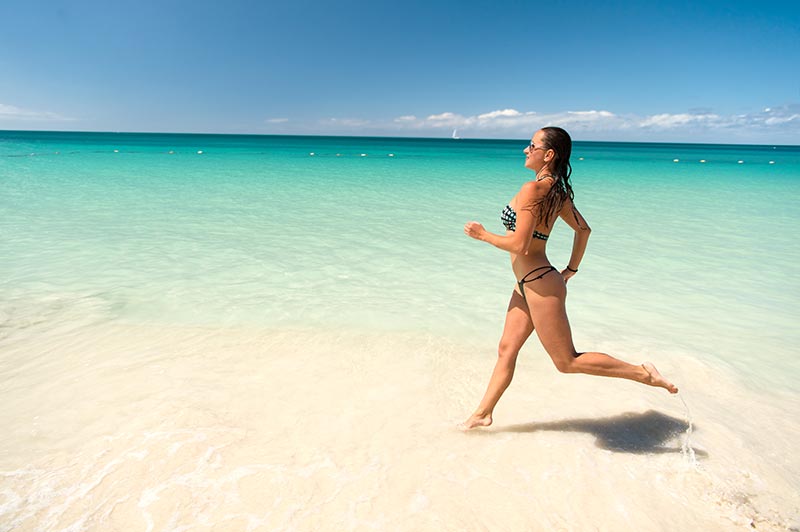 The secluded nature of the beach at the Sian Ka'an Village means that you can run along the water's edge at sunrise or sunset without interruption. The sand is a great addition to the exercise, too, as it works extra muscles… but if you'd rather not run on the sand you can use the dirt roads which wind around the mangroves.
Kayaking fun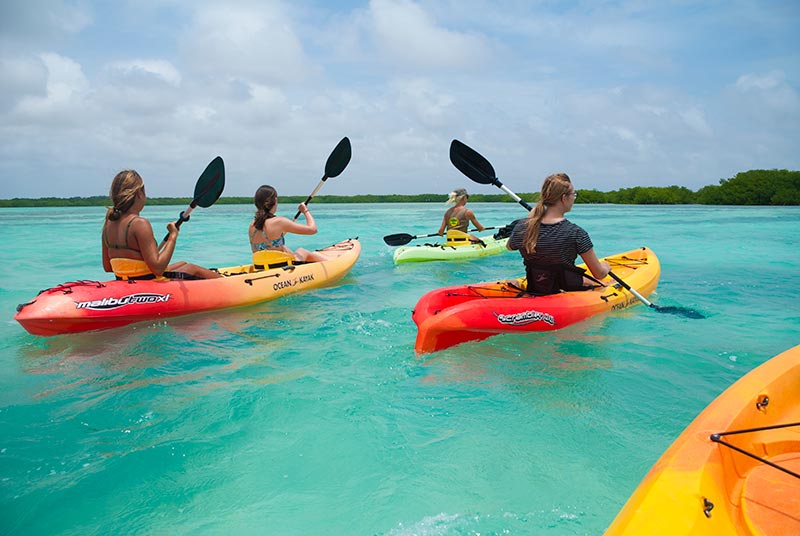 When you stay at the Sian Ka'an Village you are free to borrow the properties Kayaks and life jackets whenever you wish to head out to sea. By doing so you can have an adventure in safety; the coral reefs protect the beach from the majority of swells and larger waves. You can even have a guided tour with team members.
SUP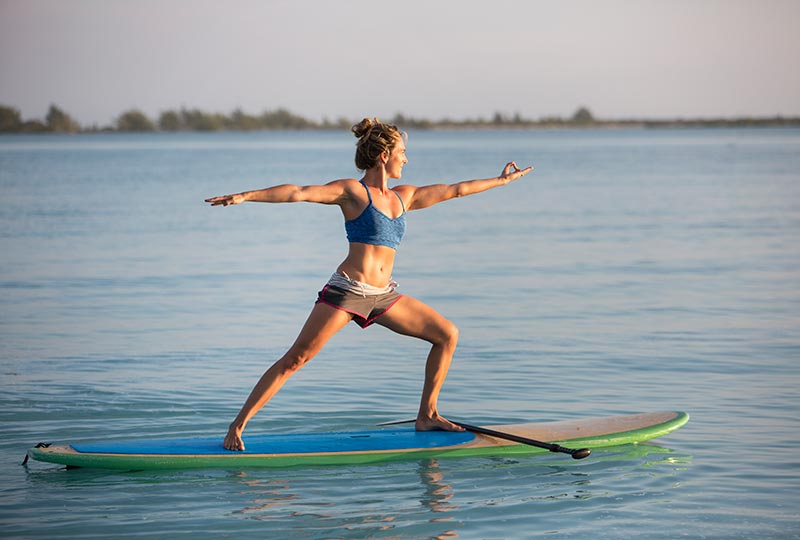 If you want to keep in shape and work your core muscles and strength paddle-boarding is the activity for you. You can borrow the villages paddle-boards whenever you wish, and there are lifejackets, too, if you wish to use them.
Bicycle rides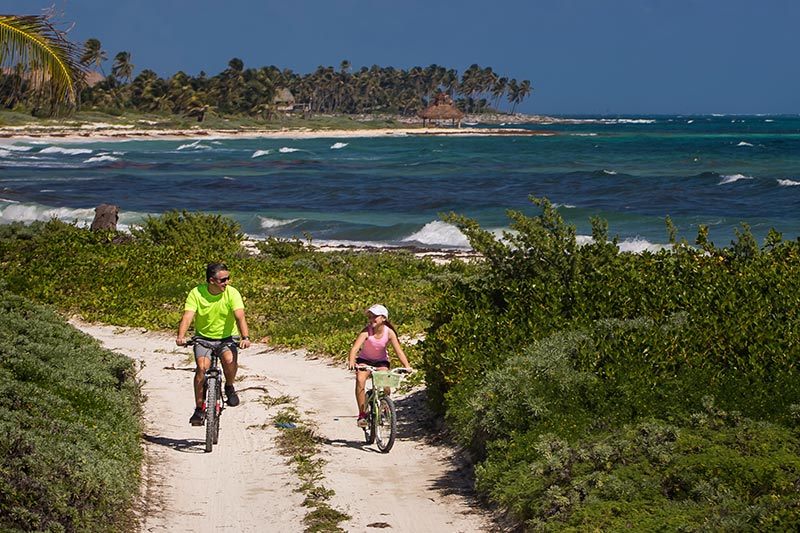 The Sian Ka'an Village has mountain bikes which you can use, too, so why not explore the dirt roads which lead along the side of the beach, winding through the mangroves. This will help you to keep fit, but it is also one of the best ways to see the local flora and fauna.
Yoga and stretching on the beach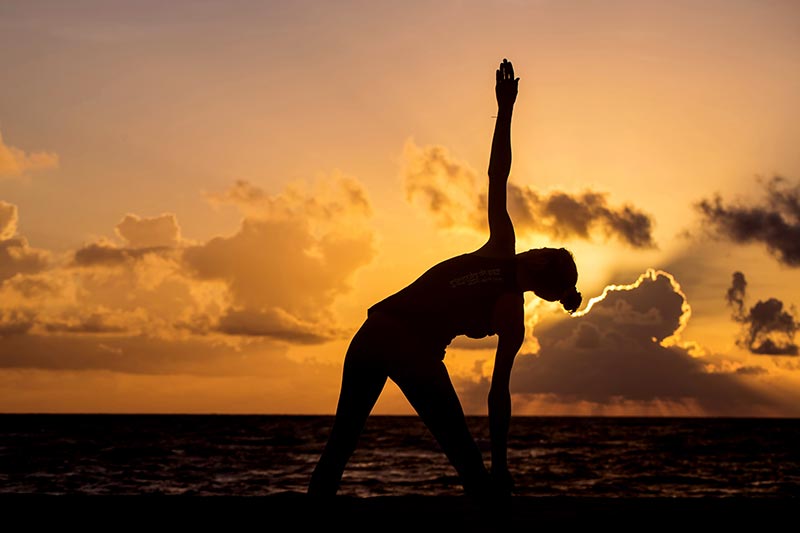 Guests who follow their own yoga routine will find that there are some truly sensational spots in which to conduct their daily routines, but yoga instructors will find that the Sian Ka'an Village is open to hosting retreats for groups, too!