Everyone knows that in order to maintain a healthy lifestyle, getting lots of physical activity is a crucial part of that balance.  If working out at a gym or following a fitness DVD at home doesn't appeal to you, get reacquainted with the great outdoors while enjoying activities like Stand Up Paddleboarding (SUP) that are known for their ability to increase endurance and stamina.  Working out can benefit both the body and mind in several ways to improve your health and sense of wellbeing, and Stand Up Paddleboarding delivers an outstanding dose of exercise and fun!  Here are some top reasons to try this incredible form of exercise:
Tone Up and Shed Extra Pounds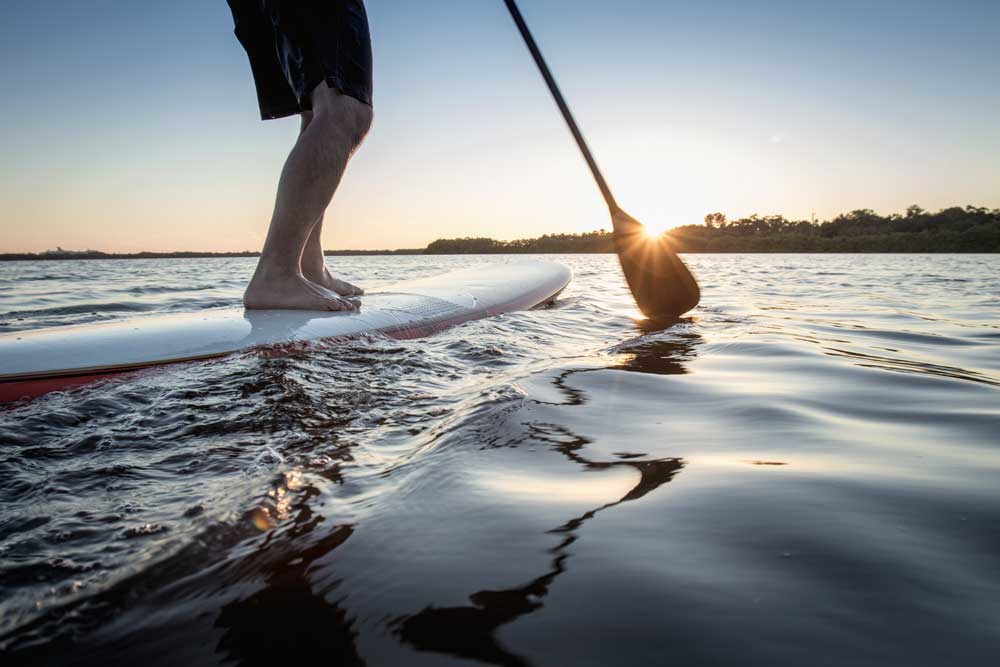 Dropping unwanted weight and burning calories finally feels like it's not a chore with SUP.  You'll look forward to working out when it means you will be gliding above the water on a paddle board.  All of your core muscle groups will instinctively become engaged, working your entire body from your head to your feet.  After you've done it a few times, you will build up your confidence and feel a stronger sense of balance, all while gaining a terrific leg workout.  Stand up paddleboarding is an excellent way to tone your body and trim those extra inches while enjoying an entertaining water sport.
Enhance Cardiovascular Health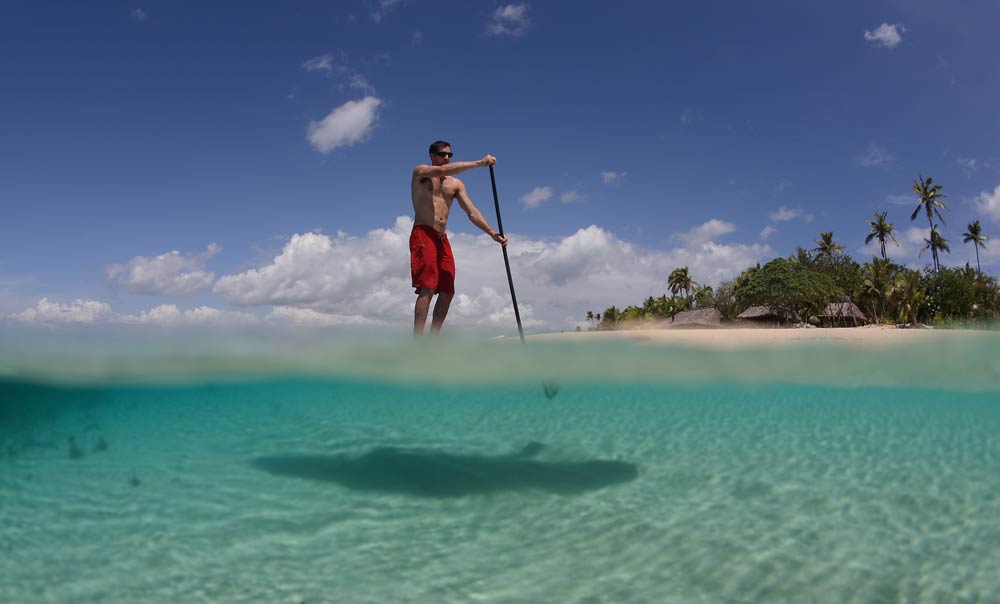 Stand Up Paddleboarding offers an excellent workout that will get your heart rate up and work your muscles.  It is a proven fact that when practiced regularly, SUP will improve your cardiovascular system because of its overall intensity.  Combat heart disease while having a blast as you paddle through the water.
Relieve Stress in an Entertaining Way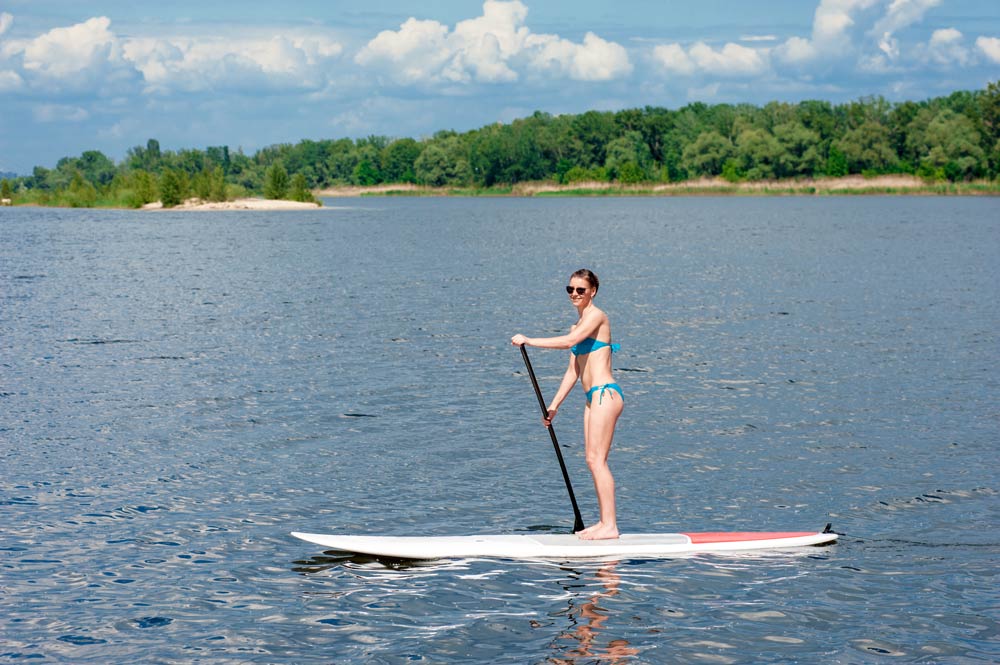 It is a well known fact that stress can play a major role in developing many serious illnesses, and with that knowledge, it is crucial that we do whatever we can to reduce the stress in our lives. Several factors make stand up paddleboarding a marvelous stress buster including the fact that it provides boarders a terrific way to release any pent-up tension the muscles (or mind!) may be holding.  Another benefit is the gorgeous outdoor environment in which it is practiced, bringing a sense of peace and serenity.  You will be amazed at how quickly your stress just melts away when you take some time for yourself to paddle out into the sea, skim over the glassy surface of a lake or venture up a rippling stream.
It can Strengthen Bonds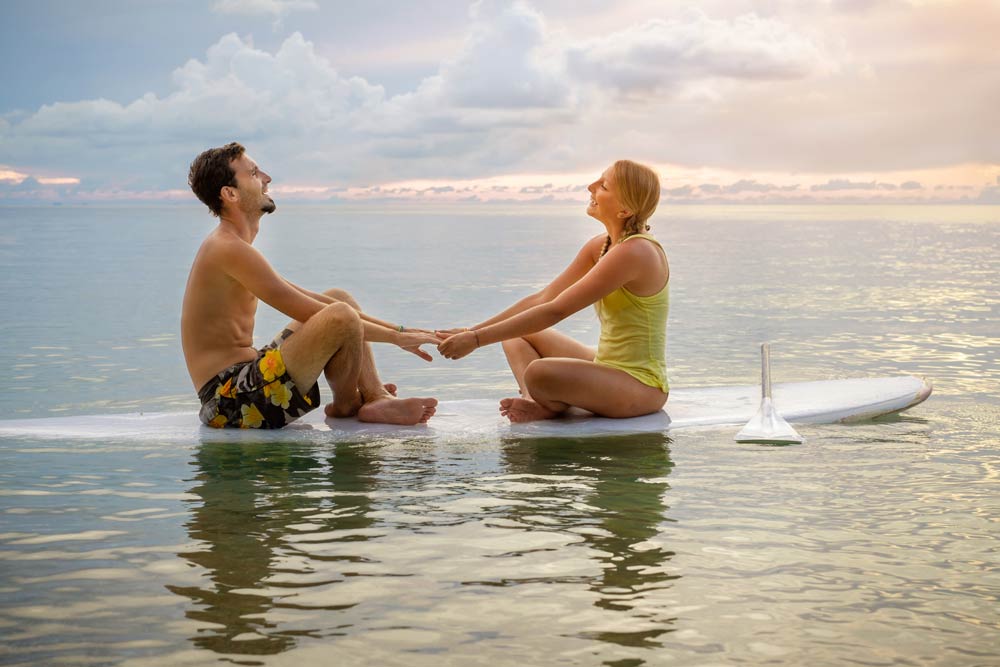 We humans are social beings, and SUP is the perfect excuse to head out on the water with friends or family for some quality time together.  Paddleboarding lets you socialize and catch up with those you love while also getting in some endorphin-boosting exercise.  You and your companions are sure to gain a sense of tranquility as you glide alongside one another, not only from connecting socially but also from the physical challenge of paddleboarding.
Gain a Deeper Sense of Consciousness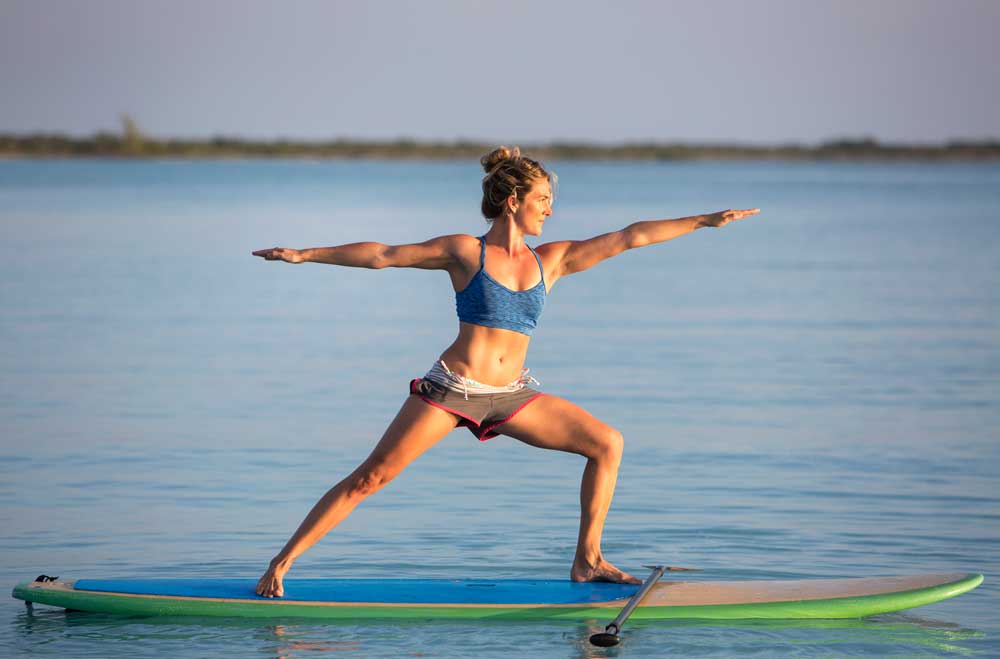 There is nothing that will make you more aware of your body and the connection between your muscles like keeping yourself balanced to avoid falling in the water.  Maintaining your balance will continue to improve the longer you practice.  Stand up paddleboarding forces you to focus on each miniscule movement your body makes, which will give you a more finely-tuned sense of awareness.