The team at Sian Ka'an Village was honored to host the charming Hollywood couple, Ashton Kutcher and Mila Kunis, as they enjoyed a recent family vacation with friends including Princess Beatrice of Great Britain.
"They were really delightful guests" commented Margarito Zamora, Sian Ka'an Village's manager in residence, "I think the privacy and exclusivity of our beachfront property provided the ideal setting so they could all totally relax and enjoy a unique vacation out of their ordinary busy schedules and public engagements. It was truly a humbling experience to have the honor to serve them."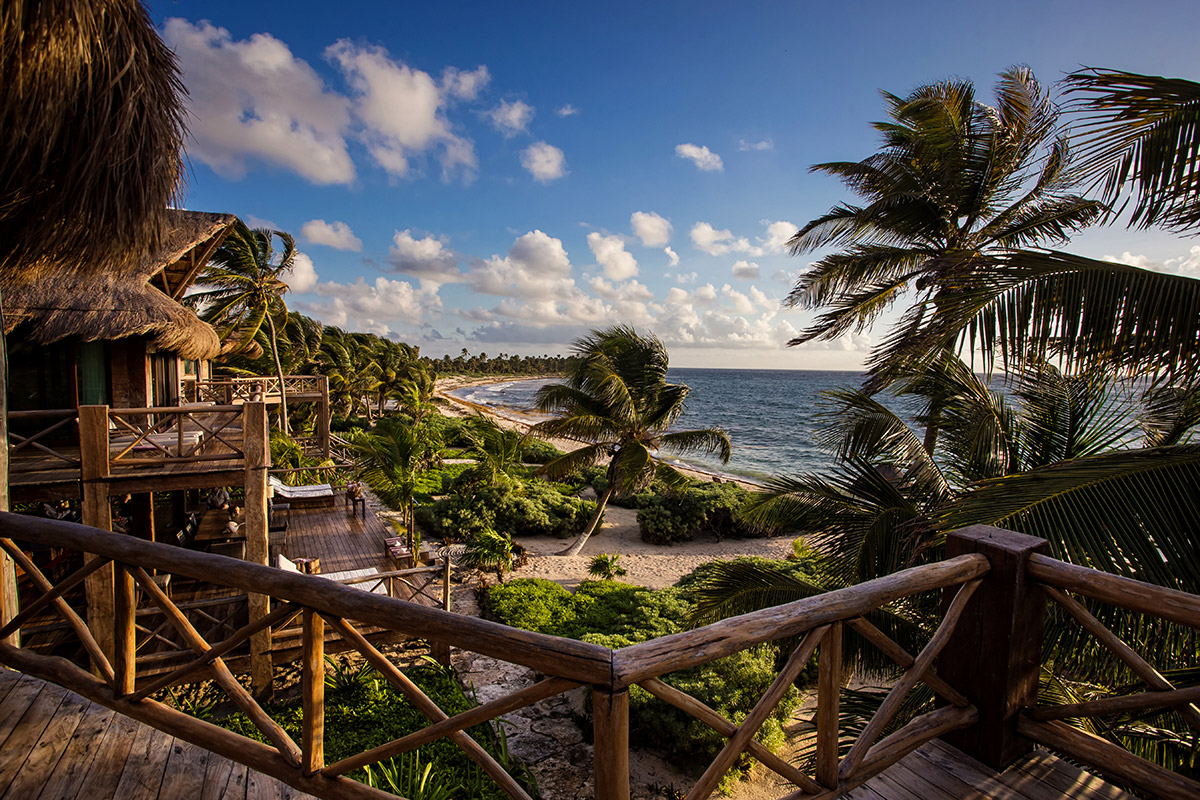 Sian Ka'an Village now joins locations such as New York, London, St Tropez  and Riviera Maya, where these good friends and their families have been spotted enjoying each other's company.
Not being a stranger to hosting VIPs and celebrities, Sian Ka'an Village is located on a secluded beach in the heart of the Sian Ka'an Biosphere. Far from the nearest neighbors, the rustic glamour of the luxury beachfront villas makes a perfect hideaway for those seeking that desert island experience without having to leave the mainland.
From all of us at Sian Ka'an Village, we hope to welcome the charming group of friends once again in the near future.